Dragon

Animation

Masterclass
Mentor:

Jonathan Symmonds




Skill level:

Intermediate
20% Discount! - Enter Coupon:
"DragonMasterclass2022
" - at checkout!
Empty space, drag to resize
Course overview
Have you ever wanted to learn how to animate a Dragon? This 12 week course course will take you through all the fundamentals you need to know to accomplish the infamous challenge of animating a dragon in all it's glory. The only one of it's kind online!

In this 12 week course you will learn how to animate a dragon flight cycle, dragon walk cycle. build animation asset to use later on, learn how to land the dragon and roar! At the end of the course you will learn how to animate the Dragon taking off.

Your instructor has also created animation presets for you to load, aswell as cached animation files to enable you to reference in real-time while you work.

Animating a Dragon is no easy task, the course starts off with an in-depth introduction to the character and the rig before you actually begin. Do not skip this part as there is so much to learn!

Jonathan Symmonds, your instructor, former lead animator of the Game of Thrones and House of Dragons, will teach you all the tips and tricks you need to know. Join now!

Empty space, drag to resize
Special promotion offer- 20% Discount

Offer expires on 30th October 2022!

Get yourself an amazing bargain and save over $300! This offer is only valid till the 30th October 2022 so don't wait around!

Exclusive Promo
Offer
20% OFF
If you want to take advantage of the 20% Discount, then when you get to the payment page there will be a COUPON section. Enter this coupon to apply the discounted offer!

COUPON CODE:DragonMasterclass2022

Dragon Animation Masterclass



About this 12 week course

One of the hardest characters to animate (besides and octopus) is a dragon! Why? Because there is hardly any reference of dragons and knowing how to get the timing correct on such a magnificent creature is a real skill. That being said, Jonathan Symmonds has over 8 years experience animating dragons, so who better to teach you than the man himself.

He will take you on a 12 week course where you will learn how to set up the scene for animating, build the environment and set up the cameras and lighting. You will take a deep dive into the rig and he will explain everything there is to know about the rig and how to use it properly. From there, animation begins, you will learn different flight cycle setups, from climbs, to glides, to turns and then you will put this into practice on a path.

Once the animation path is working it will be time to land the dragon. You will learn all about the weight of the dragon and how to slow it down before settling on the ground. Next you will be animating a roar! This is so cool!

From the roar it will be time to do a walk cycle and build your asset library for the final stages and take-off. The last part of the course will be the take-off and final output for your demo-reels!

Welcome to the course!

Course Information

Course Duration: 12 Weeks


This course can be taken at any time


Category: Animation


1499 USD


Prerequisites: None


Software required: Autodesk Maya 2019+


Instructor: Jonathan Symmonds

What will I learn?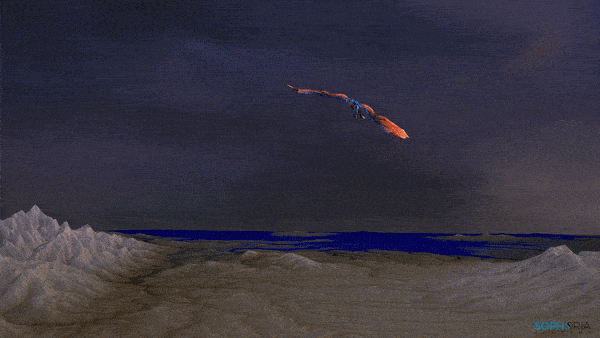 Introduction to the rig and how a dragon moves
Understand the fundamentals of flight
Create your own set of flight cycles and build up your library
Learn how to animate a character on a path and landing
A much better understanding of weight and timing
Landing a dragon and moving into a roar
Behavioral shifts in creatures during action
Asset library build and layered animation design
Learn how to take-off an extremely heavy creature
Camera switching and scripting cameras
Basic lighting setups for final look with Light Rig
Playblasting techniques and fine-tuning animation
Learn how to animation a Dragon Walk Cycle
Learn how to animate and cut an in-scene camera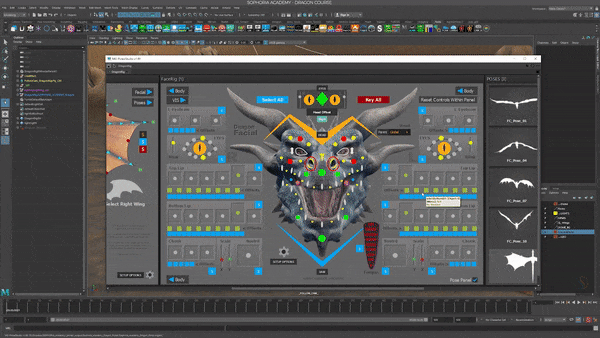 Don't hesitate
Learn from the
Game of Thrones

Lead Animator!

Flight Cycles & Walk Cycles Included!

Including the cached files from your instructor to help when animating

Discover our unique

Dragon

Picker!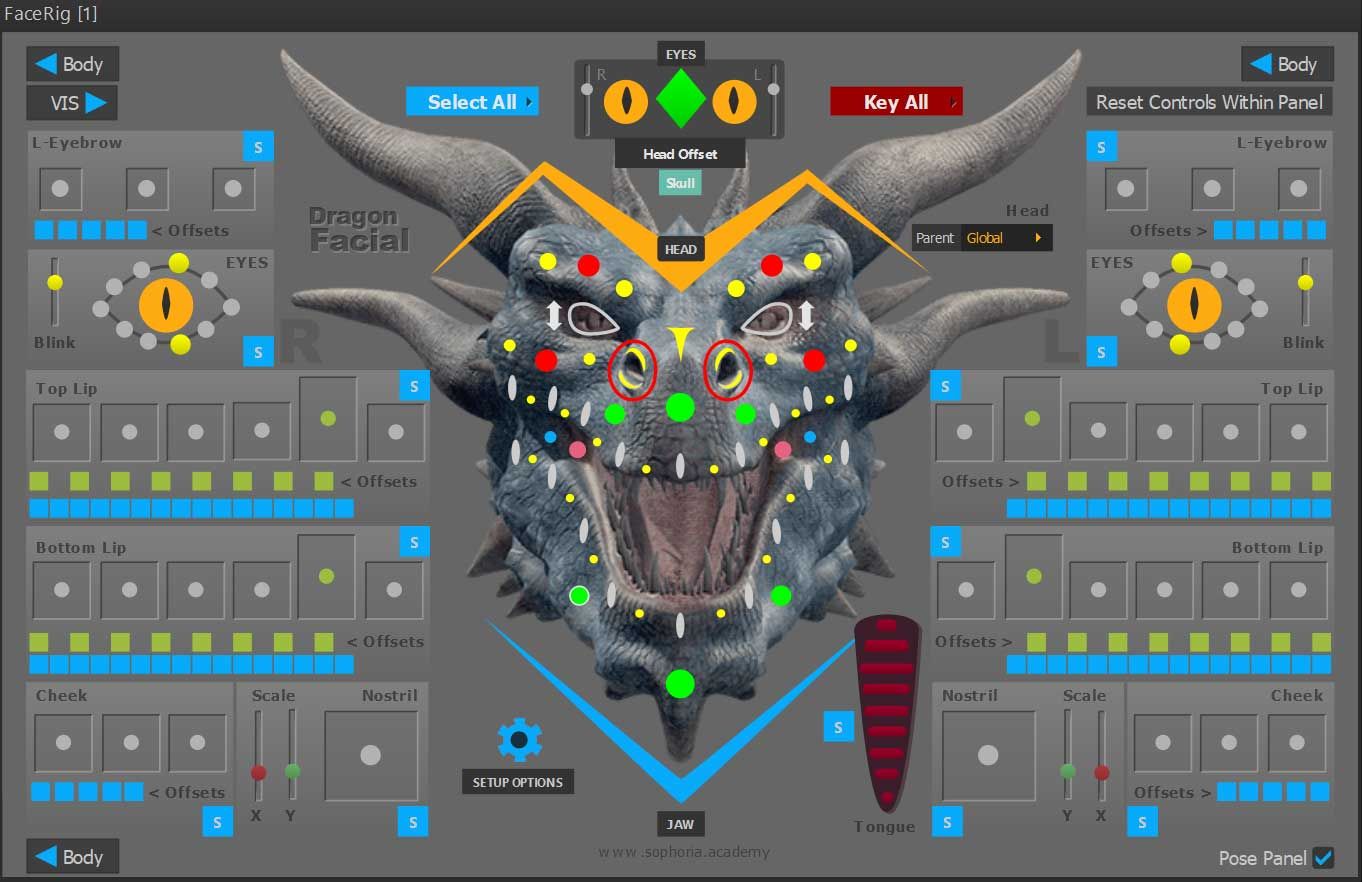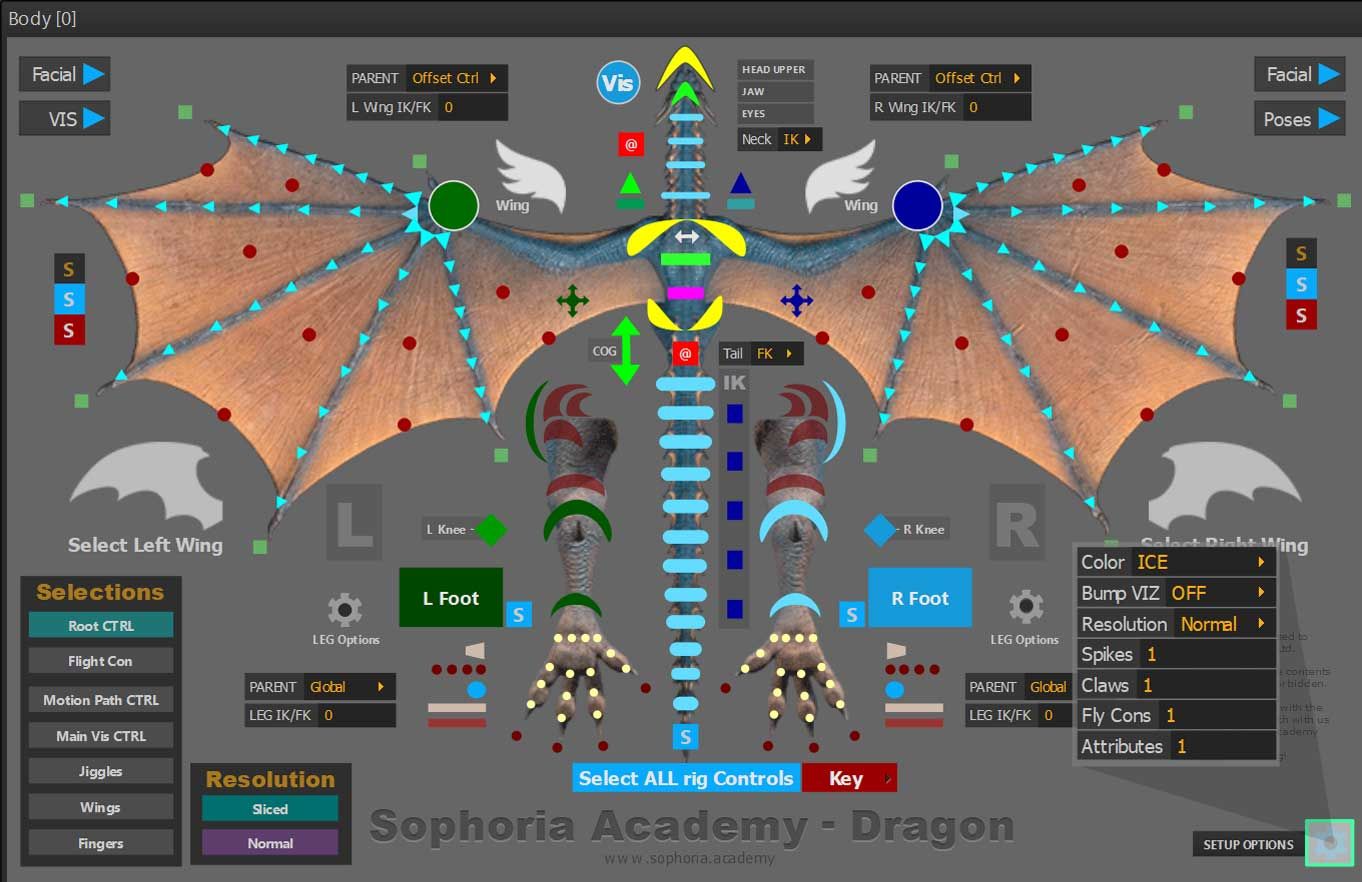 Kindly sponsored by

MGLAND

for Sophoria Academy Students!
Choose your own
Dragon

Textures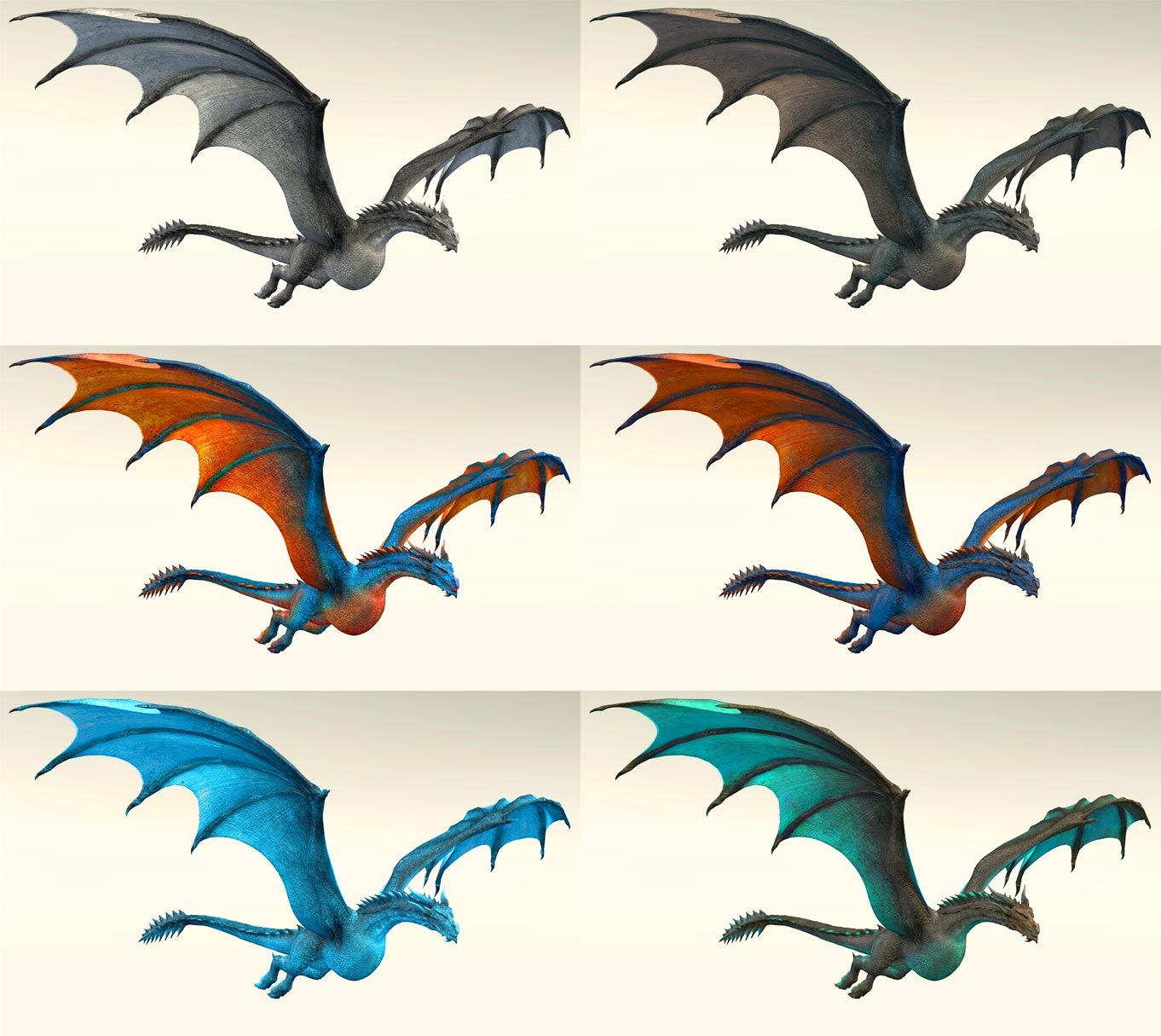 Dragon Rig

License


If you purchase this part of the course, you will have the ability to purchase other parts of the course at a discounted rate (as you will not have to purchase the Dragon Rig license twice) Which is valued at

$750

.

If there are any queries regarding this please contact us and we can answer any questions you might have.

For example, if you buy "Dragon Course - Option A" for

$1149

you will have access to "Dragon Course - Option B" for

$299

and "Dragon Course - Option C" for

$199

.
Discounts on other Courses!
Frequently asked questions
Is this a Mentored Course & do i Get any Feedback?
This question has been asked numerous times. While the course is pre-recorded there is the possibility of submitting your work to the Mentor for reviews at any time, FREE of charge! We don't expect you to just enroll in the course and off you go. The instructor, Jonathan is available to give you recorded reviews on your work as you progress through the course.
In order to submit your work for review, simply upload it to
Dropbox
or
Syncsketch
and Jonathan will review it and provide feedback on the animation progress.
Do i need to be an advanced animator to start?
No. This course is designed to accommodate all artists, from beginners to advanced. Your instructor mentions areas in the course that can be skipped over if you are familiar with certain parts of the animation process, so the more advanced animators can move forward while giving the beginner animators time to catch up.

Do i get access to the Dragon Rig?
Yes you do! The Dragon Rig is included in the course! Not only is the rig included, but in some of the lessons, your instructor actually gives you final animation to reference from in the form of a cache that you can import into your scene to act as a guide.

Is there a payment plan available?
At the moment, unfortunately there is not a payment plan. We get asked this a lot! We are aware that a lot of students cannot afford to pay the full amount up front and as we would love to offer the course on a payment plan, the issue is that the Dragon Rig is available in the first week. The value of the Dragon Rig is $750USD and is included in the price of the course. If a student was to join on a payment plan, they then would be able to gain access to the Dragon Rig at a very low price and this would not be fair to the other students.
That being said, we are looking into ways that we can make the course more affordable, there are alternative options to joining the course, please visit these pages to find out more.
Dragon Course Option A - $1149
Dragon Course Option B - $1049
Dragon Course Option C - $949
low Budget? Buy part of the 12 week Course

Choose your Course
Rig License -
$750
(Included in All Course Options)
Dragon Course -
Option A
Flight Cycles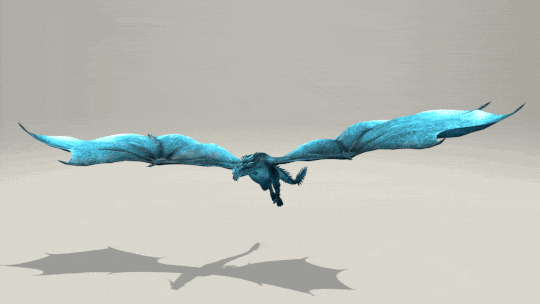 $399
Not including Rig License (Buy Separately)
Empty space, drag to resize
If you would just like to learn how to the do the flight cycle part of the course and have access to the rig then this is the right one to choose!

Empty space, drag to resize
Dragon Rig Included


Dragon Picker Included


2 Weeks of Courses

Dragon Course -
Option B
Walk Cycle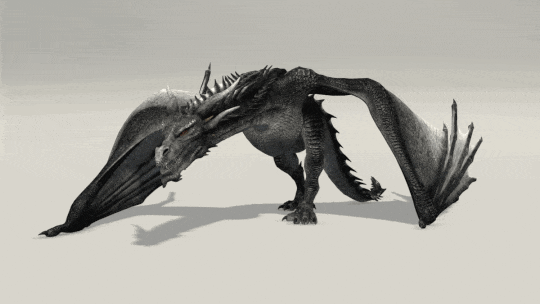 $299
Not including Rig License (Buy Separately)
Empty space, drag to resize
If you already know how to animate flight cycles and want to learn how to animate a walk cycle then this is the course to choose.

Empty space, drag to resize
Dragon Rig Included


Dragon Picker Included


2 Weeks of Courses

Dragon Course -
Option C
Behavior Study & Assets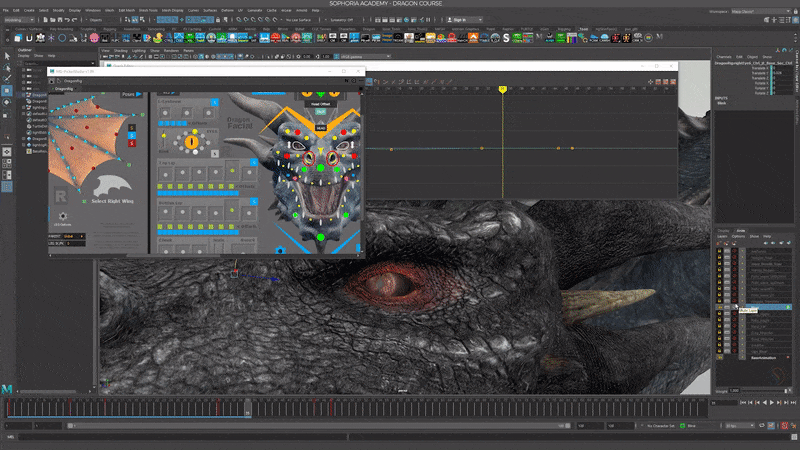 $199
Not including Rig License (Buy Separately)
Empty space, drag to resize
If behavior study is your thing, then take this course to learn all about the different techniques in adding secondary animation.

Empty space, drag to resize
Dragon Rig Included


Dragon Picker Included


2 Weeks of Courses

"Surround yourselves only with the best. The better they are, the better you will become!"

Meet your instructor
Jonathan Symmonds

Jonathan Symmonds has worked for over 18 years as a senior animator having worked on titles such as James Cameron's "Avatar," "Prince of Persia," "Dark Tide," "Knerten," "Trollhunter," to name but a few. He is more famously recognized as the 'Lead Animator' on the "Game of Thrones" and most recently "House of Dragons."

He has extensive knowledge of creature animation and is one of the co-founders of Sophoria Academy. He was nominated 3 times for a VES Society Award and has even done his own TED Talk.

Join him as he takes you through this fantastic course and learn some insider knowledge from one of the greatest animators around!

Benefits of
Sophoria Academy
Learn from some of the best instructors in the World from the comfort of your own home.

We want you to learn all the skills you need to become a VFX artist in your own right and at a price you can afford. No more expensive learning.

A social community

When you join the academy, you will join other students from all over the World. Share your work in the forums and meet new friends!
Invite your friends
Using our affiliate program, you can now share courses and get discounts on others. Invite and refer a friend to benefit!
Track your progress
Follow your path to learn each and every skill. Track your progress and come back at any time, we make this easy for you.
Watch any time
If you are joining a course or a mentorship, sit back and relax. Study at your own pace and network with others.
Project Files

Our courses have all the working files set up and in an easy to understand format. Your instructor has prepared everything for you already!
Mentorship opportunities
Some of our courses offer mentorship features. Be sure to get a course with mentorship so you can have direct feedback from your instructors.
Get this course for only

20% off with Coupon "DragonMasterclass2022"

Valid until 30th September 2022

Empty space, drag to resize
Instant access to this course

Learn at your own pace


Download Project files


Exclusive community

Dragon Rig Included


Cached animations


12 weeks of videos

Lifetime access

Custom Picker

Buy the Quadruped Bundle!

Run Cycle & Walk Cycle

\Learnworlds\Codeneurons\Pages\ZoneRenderers\CourseCards
\Learnworlds\Codeneurons\Pages\ZoneRenderers\CourseCards
Sign up to our mailing list
Created with