Empty space, drag to resize
Sophoria Academy

Dragon

Rig
A little history about the Dragon Rig

About the Rig
The Sophoria Dragon Rig is one of a kind, built part-time with love for over 1 year by professional riggers and animators from all over the world. The final rig was completed by
Ara Hokhikyan
who is in our opinion one of the best riggers in the World!
The Dragon rig has multiple layers of complexity. The rig has switches everywhere depending on which mode you are in, flight mode or ground mode. This enables the animator to animate a single shot and switch the rig according to where the dragon is, in 3d space.
Enjoy the rig, use it but don't abuse it and be sure to tag
#SophoriaAcademy
in your animations to show your support!
Rig Purchase Rules
*Before deciding on purchasing the rig please read our
Terms and Conditions
You may use the Dragon rig in your personal projects but under no circumstances may you use it commercially.
You may NOT customize or adjust any part of the Dragon rig or Dragon model.
You may NOT distribute the Dragon rig, all purchases of the rig itself are recorded.
You may NOT distribute the Dragon Rig PICKER that comes with the rig as standard.
All purchases are final, no refunds will be allowed.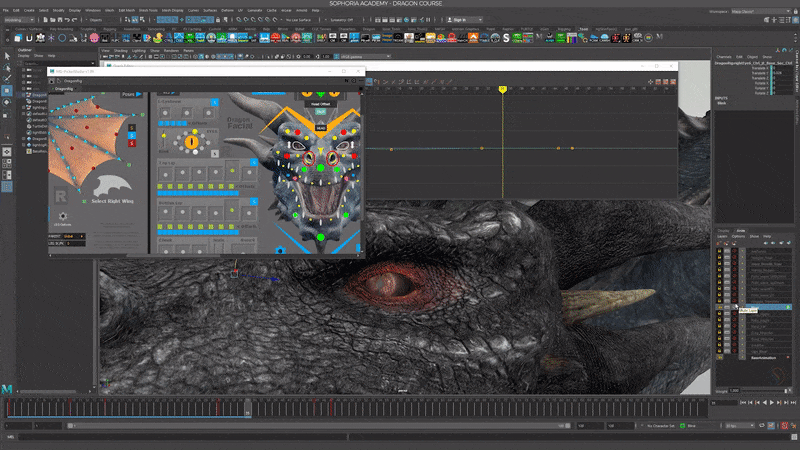 What do i get when i

buy the Rig?
Besides the rig and the picker, you will get training videos on how to load the rig and and introduction video for both the Dragon and the Picker.
Discover our unique

Dragon

Picker!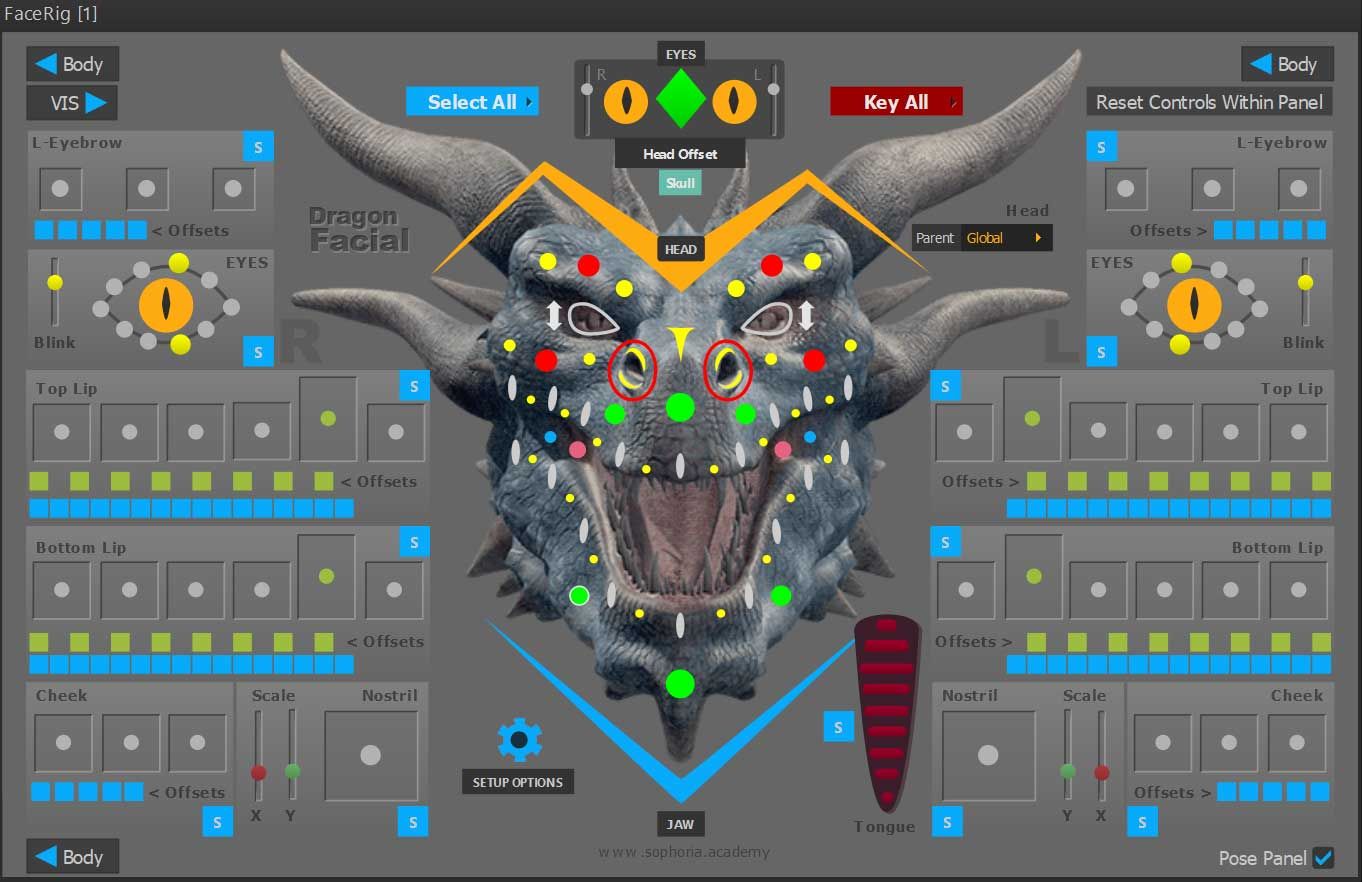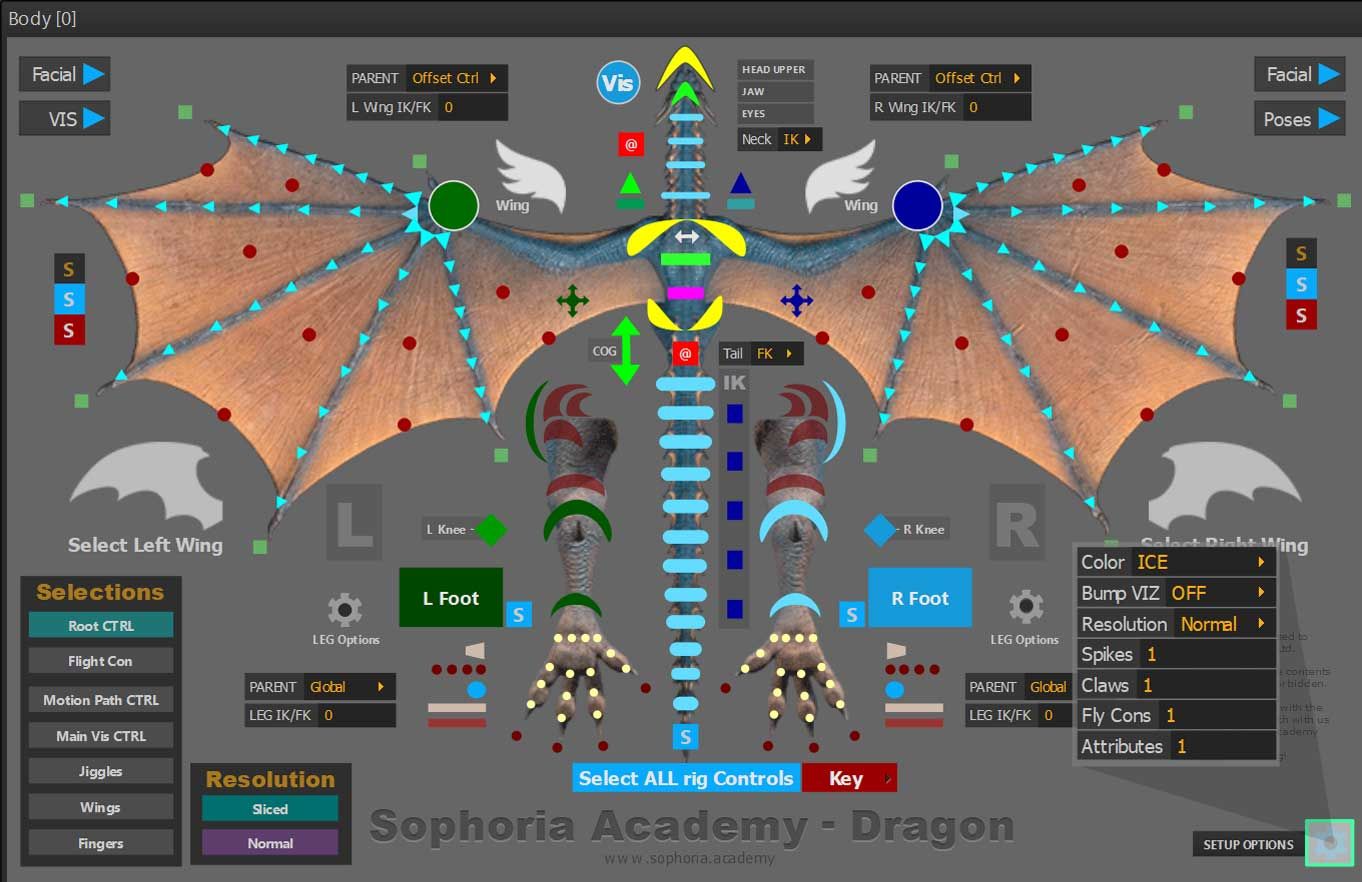 Kindly sponsored by

MGLAND

for Sophoria Academy Students!
Choose your own
Dragon

Textures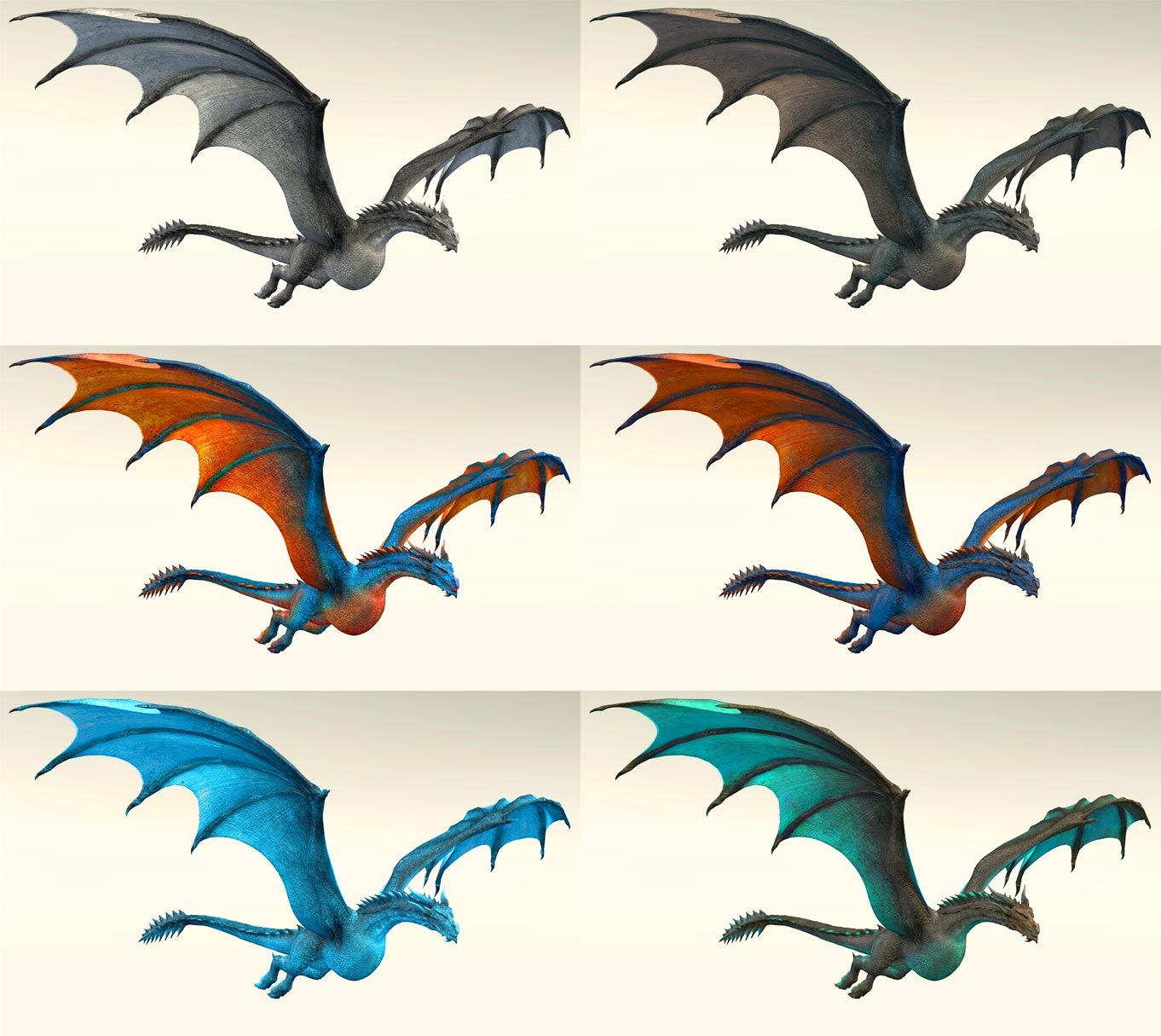 Sign up to our mailing list
Created with